Information about applications and procedures for a student visa to the Netherlands
---
Did you know that according to the statistics of the Netherlands Education Promotion Organization - Nuffic, the 2018-2019 academic year has more than 112,000 international students from over 160 countries and territories studying in the Netherlands, including More than 81,000 full-time students attend short-term courses. This has shown the strong attraction of Dutch education. There are 2 admission periods (February and September) for students who want to apply to study programs in the Netherlands. But before that, you need to prepare the Dutch student visa application before the course starts about 6 months….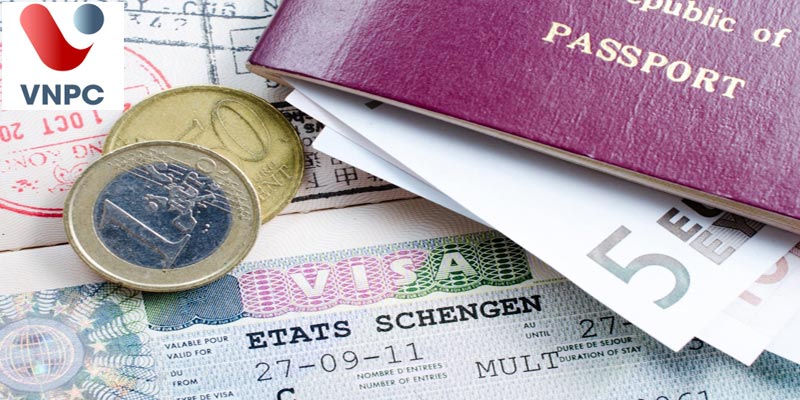 The latest Dutch student visa procedure 2020
1. Are there any visas in the Netherlands?
There are 2 types of visas to enter the Netherlands: short stay visa (short stay visa) and MVV (Machtiging tot Voorlopig Verblijf) - English ATR (Authorization for Temporary Residence).
- Short-term visa (C): valid for 3 months only. Holders of this visa are allowed to travel freely within the Schengen area and to and from the Netherlands several times within a period of 3 months.
- MVV (D): for people living in the Netherlands for more than 3 months, including international students. You can use this visa to enter the Netherlands once (single entry visa). After arriving in the Netherlands, you must apply for a resident permit. ATR / MVV takes about 2 months to complete (If there is NFP / Huygens scholarship this procedure will be faster) - usually WUR will apply for MVV for DHS.
- Visa D + C (combined visa): convenient combination of both types of visas. Basically, this is an MVV, but you will be able to move freely in the Schegen area and enter and exit the Netherlands many times in the first 3 months, even without a temporary resident permit.
2. Dutch student visa application process
- Gather information, choose a course, university
- Register and apply for admission
- Netherlands University review application file. Normally, the application time is 2-8 weeks
- Receive admission notice from the Netherlands University
- Receive a receipt for tuition and expenses of the Netherlands University
- Pay tuition and other expenses as required by the admission school. Banks in Vietnam can carry out international money transfers with conditions attached with Dutch University's invoices
- Netherlands University registers MVV visa for international students. Normally visa registration time 2-6 weeks. Visa is issued by the IND entry authority. The visa for international students is valid for 1 year. Two months before the expiry, students must apply for a new visa extension. The Netherlands University announces student visas
- Students apply for a temporary visa at the Netherlands Embassy or Consulate in Vietnam. Duration of visa: 1-2 weeks. Students receive visas at the Dutch Embassy or Consulate General Visa with a term of 3 months.
3. Necessary documents for studying in the Netherlands
Study papers
- High school and junior high school diploma (Original + certified copy)
- Academic transcript / Transcript (corresponding to diploma). If the student is in grade 12, he / she will submit transcript of grade 10, grade 11, with semester 1 grade 12 + Confirmation of studying at school
- IELTS certificate (Minimum 5.0 with no band below 4.5)
- Other academic certification (short-term, in-service courses ...)
- Certificate of merit, certificate of academic achievement
Identity papers
- Student's passport (original)
- Birth certificate (certified copy)
- ID card (student and parent) - (certified copy)
- Household registration (certified copy)
- 4 photos 3.5 x 4.5 (white background)
- Savings book of about 12,000 EUR
4. Should apply for a Dutch student visa at a time?
Once you have the complete Dutch student visa application package in hand, you should pay it directly at the embassy with the prescribed fee. You should process your student visa application approximately 6 months before the expected time of enrollment. This time is enough for you to resolve errors, supplement necessary documents and still receive your visa in time. Avoid the situation of applying for a student visa too close to the date, in case there is a risk that you will not return in time.
---
---
Site aggregating news, knowledge, information about education, schools, feng shui, pictures, beautiful pictures, forms, product photos and product reviews on the market today.
All information is for reference only. We are not responsible for any results.
Email: [email protected]
Tell: 0903030935
117-119 Ly Chinh Thang, Ward 7, District 3, City. Ho Chi Minh
The articles on kidsguide.info are collected by us on the internet. If you find any infringing articles, please contact us and we will delete them immediately. Thank you!
Copyright 2004-2020 www.kidsguide.info , all rights reserved.